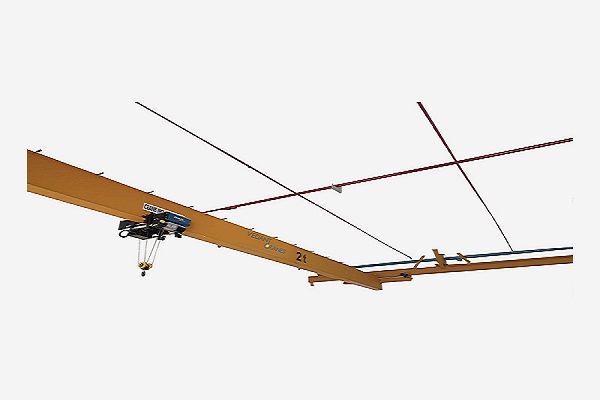 Underslung Cranes
VEDANT Cranes manufactures Single Girder as well as Double Girder cranes in the Underslung version. Such cranes find applications where the headrooms available are limited or the process requirements cannot allow any other means of supporting the crane except from the roof.
Majority of Underslung Overhead cranes are in the capacity range from 250kg to 10MT. However, higher capacity Underslung Cranes can also be manufactured as per the client requirements. Hoisting can be done using standard DEMAG Electric Wire Rope hoists or through DEMAG Electric Chain Hoists.
Precise control of the up/down motion and/or travel motion can be achieved by fitting Variable Frequency Drives in the panels (optional).
Control can be either through a Pendant Push Button station or a Radio Remote Control (optional).