Jib Cranes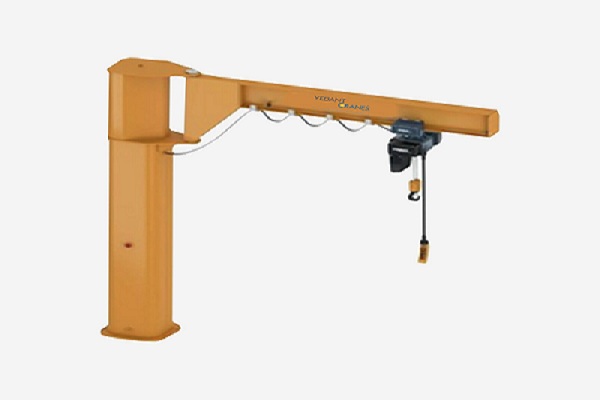 Jib Cranes :
Pillar Mounted Jib Cranes.
Wall Mounted Jib Cranes.
Vedant pillar and wall-mounted slewing jib cranes help to improve workplace ergonomics. We provide you with solutions to meet your specific requirements. For high efficiency and improved operating safety for workers, equipment and loads.
Safe and reliable material flow.
Optimum workplace design.
Simple operation.
Ergonomic handling.
Complete solutions for your specific needs from a single source.
Highest possible quality standards.
Broad spectrum of load capacities and outreach dimensions.