Goliath and Semi Goliath Crane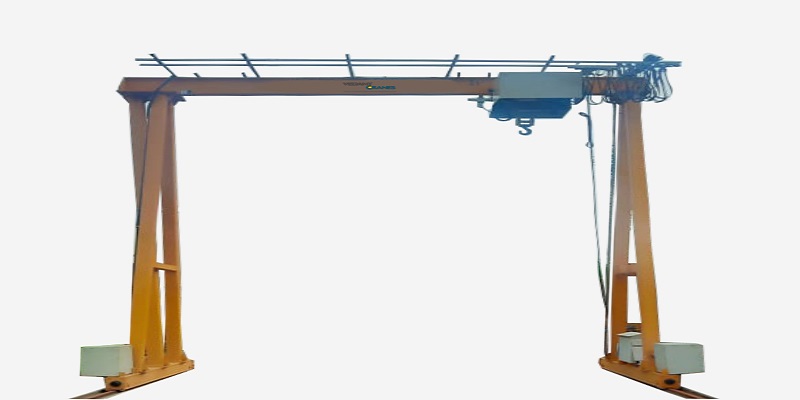 The Goliath cranes that we manufacture here at Technical Cranes are all custom built in our factory and can be supplied with SWL of up to 250 Tonnes and with single or double cantilevers at each end of the crane as required.
We manufacture both single girder or double girder Goliath cranes as well as Semi-Goliath cranes which utilises only one side of supporting steelwork and one floor mounted rail.
These cranes are typically associated with outdoor applications such as assembly areas, moving equipment around a stock yard or loading and unloading directly onto trailers. However, these can be used inside where the existing structure is not adequate for additional loading of steel work or where free standing steel work is not possible.
This can make a crane a more cost effective option over an overhead gantry crane as it requires less expensive gantry steelwork. Another advantage of a these systems rather than an overhead crane is that they are often more easily dismantled to be moved and used at a different site if needed.
.