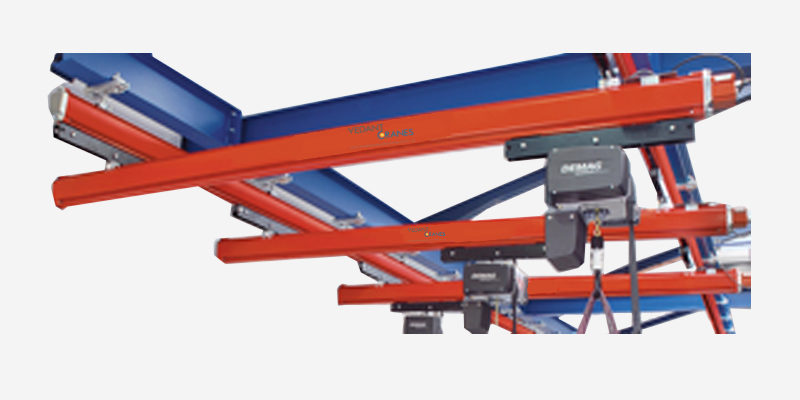 Light Crane System
A range of standard light crane system components in steel and aluminium for loads from 125 kg to 2,000 kg.
Vedant gives a practical solution for your handling needs in large facilities and the components are compact offering an efficient use of space. It is a completely modular system allowing you to create simple or complex systems.
Reduced headroom units are available for increased working height with a variety of suspensions and fixings making it suitable for all types of buildings and structures.
Vedant offers a completely modular system for single and double girder beams, with fixed and articulating bridges, providing a true lightweight crane system.